Magento Ecommerce Website Design & Development Services

Launch a Winning Ecommerce Business with Magento Ecommerce Development Bangalore
Design appeal is critical today in our homes, cars, phones and just about everything that we own and use. Magento website development services Bangalore's expert developers build unique websites that are friendly, easy on the eye and does much more than look pretty. Magento websites we deliver are built to engage with customers and inspire visitors to complete the transaction.
We employ several key coding practices to make the Magento eCommerce development system both versatile and adaptable both as a web application platform and as an e-commerce platform.
As an eCommerce platform, Magento eCommerce platform permits features such as:
Flexible Product Display Options
Mobile Templates
Transaction Options
Multi-Store And Multi-Site Functionality
User Accounts And Loyalty Programs
Product Categorization
Shopper Filtering
Discount And Promotion Rules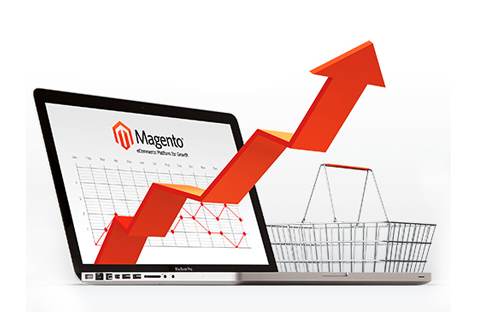 Magento eCommerce Development experts at Advanced eCom Technologies will critically analyze the business model and provide best practice recommendations, work with you in planning architecture and support you through post-deployment.
Explore the various services we offer and find out more about the value we can add to you and your business.
Click here to request a consultation. info@aecomtech.com or call our office at Telephone: +91 80 4171 6264, Mobile: +91-9686697974 . You can also simply fill in the enquiry form Contact us with details of your requirement and we will get back to you within 24 hours.